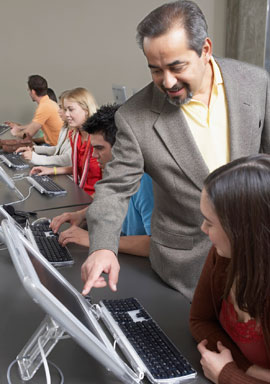 The Startup and
Venture Capital Games
In the Startup and Venture Capital Games, student entrepreneur teams sell stock and invest in marketing, R&D, and capacity to maximize their wealth generated over two simulated years. Venture capitalists are played by students in the Venture Capital Game and are automated investors in the Startup Game. One or two games may be played. Variations of the games include 2-hour and 7-day versions.
Learning objectives include:
cash management (e.g., forecasting external cash requirements)
financial dynamics of a firm in rapidly and then slowly growing markets
Additional learning objectives for the Venture Capital Game include:
term sheets (e.g., types of antidilution rights)
industry dynamics
Additional learning objectives for the Startup Game include:
spreadsheet modeling
constrained optimization (e.g., Solver)
The VC Game was developed with Manju Puri while she was on the faculty of Stanford's Graduate School of Business.
Click on the links below for more information:
How to order trial accounts, instructor packets, and course accounts
"They loved it !"
– Modeling professor in Texas, USA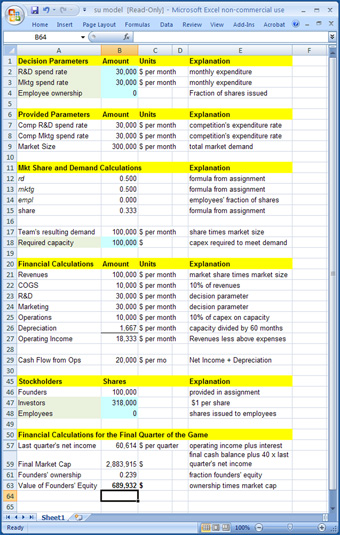 Students begin by extending an existing spreadsheet to improve decisions in the underlying model.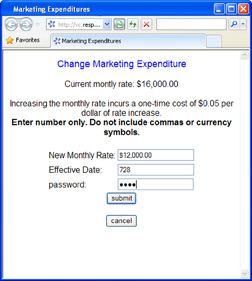 Students implement decisions and get historical data via an easy-to-use web-based interface.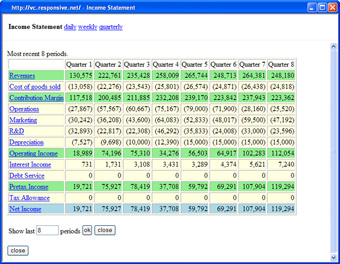 Students use evolving financial statements and other data to validate and revise their model to further improve their decisions.
"The structured assignment really tightened up the performance of the teams..."
– Quantitative Methods professor in California
"The game gives students a unique opportunity to see the venture capital phenomena from both sides of the table: entrepreneurs and venture capitalists. The excellent technical support and mentorship from Responsive.net helped me rapidly develop a meaningful learning environment."
– Entrepreneurship professor in Finland
"...went really well and students reponded favorably to extending the single period price model."
– Modeling professor in Lisbon, Portugal