"Wonderful!"
– Professor running an online MBA course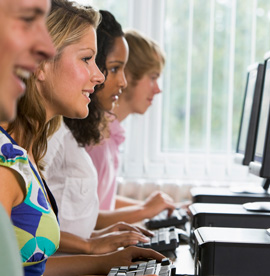 The EBeer Game
EBeer is based on a board game developed at MIT several decades ago, to teach system dynamics in the context of a supply chain. Four team members each take a different position on a simple linear supply chain: retailer, wholesaler, distributor, and factory. Team members place materials orders to their upstream neighbors in response to demand from their downstream neighbors. The objective of the game is to minimize the cost of fulfilling demand. Cost is a function of backlogs and inventory.
A game typically takes 30 to 40 minutes. In one typical application, student teams play two games back-to-back in class. In the first game, students only see local information . In the second game, all four students see retail demand, all orders, and all inventory. Students then experience first-hand how the availability of information can improve supply chain performance.
Student management is a central feature of the software. Instructors use an online interface to create and populate teams, view students, view games in progress, and debrief game results in class. If a student is missing from a team, the server can play the student's position. If a student shows up late, the student can still join a game and take over the server's position.
Click on the links below for more information:
How to order trial accounts, instructor packets, and course accounts